Tuesday 9 March 2021
Geospatial Data & Technology Center (GDTC) of Bahir Dar University in collaboration with Ethiopian Educational Network to Support Agricultural Transformation (EENSAT) project offered a five days long hands-on training on GIS & Surveying for GIS & Surveying professionals & experts from Bahir Dar Poly Technic College, ANRS Land Administration & Use, and ANRS Plan Commission.
The 5-day training (March 08-12, 2021) was offered by home grown qualified  professionals from BDU and the topics covered in the training are: Basic concepts in GIS, GIS Basics with ArcGIS, Geodatabase Design& Creation, Wrangling Data into Maps, Making Sense out of Spatial Data, Geoprocessing, Ground surveying, How to extract features from Google Earth? And Introduction to Remote Sensing. For further information, please visit the universities Facebook page.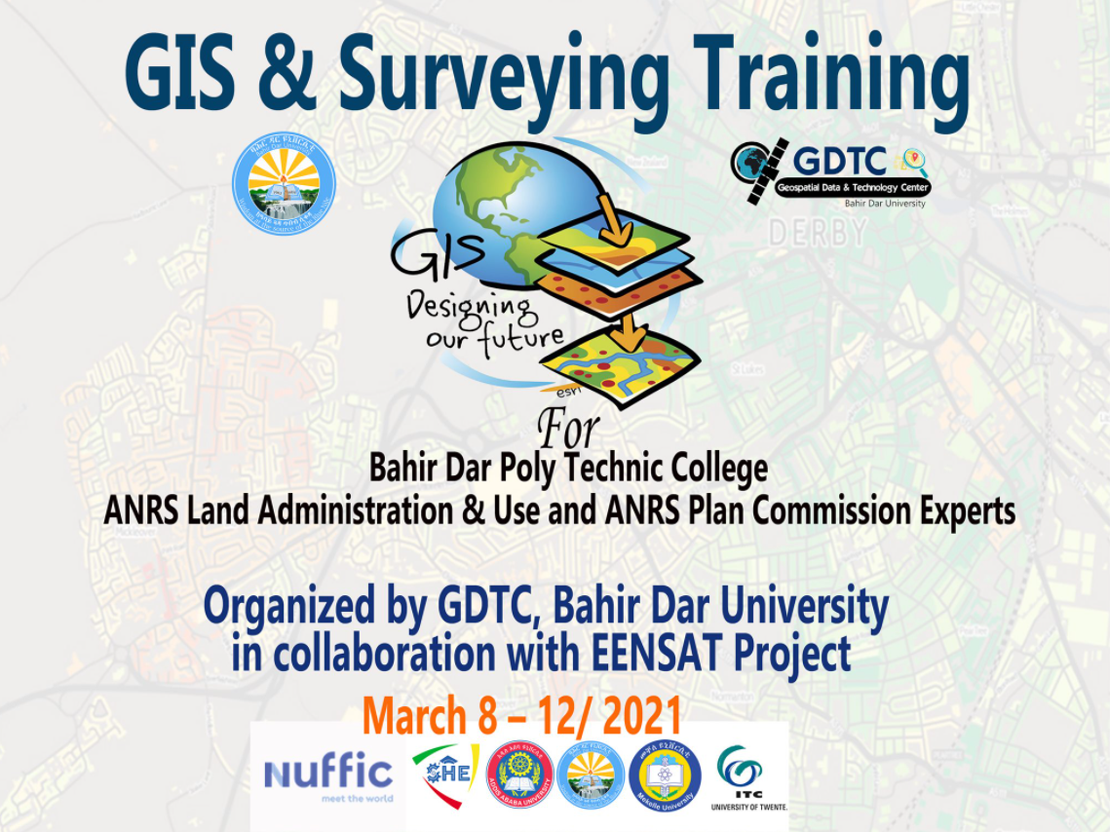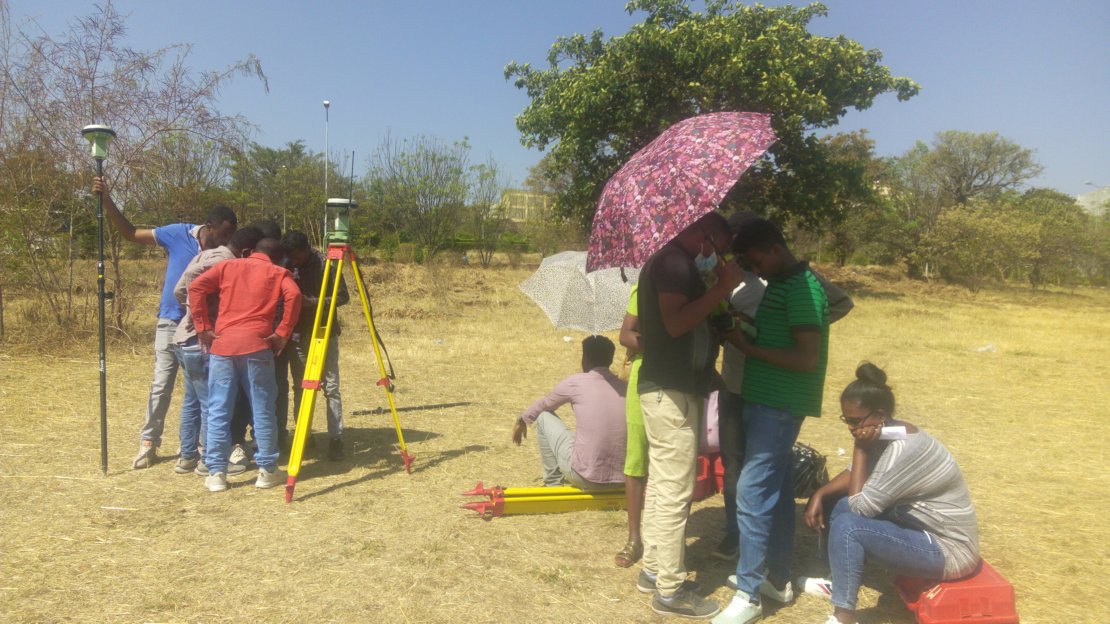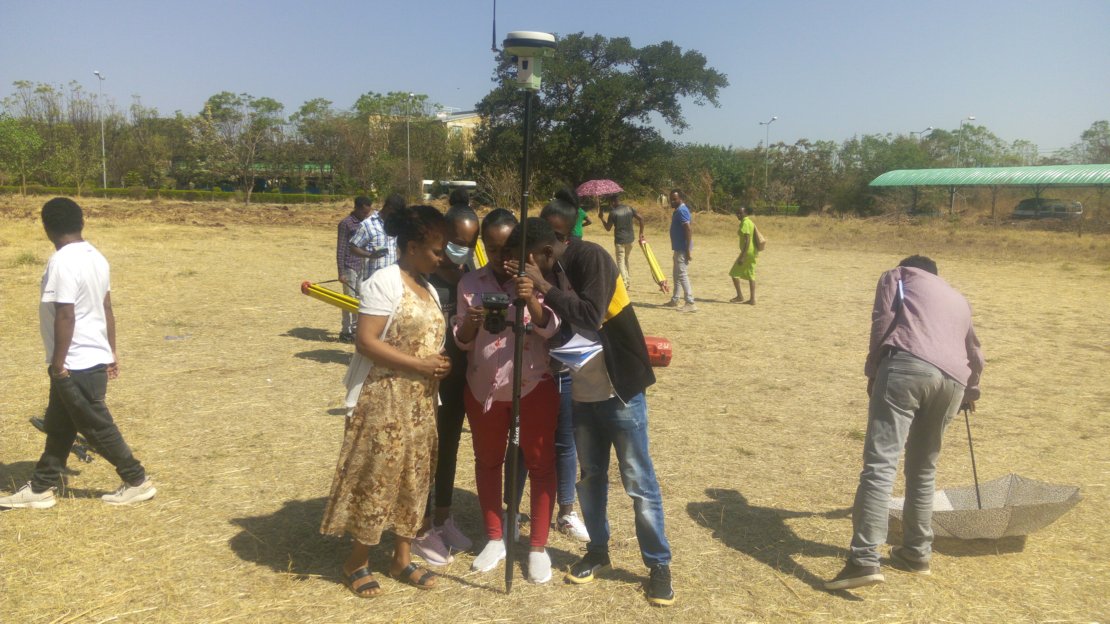 The photographs were taken when the trainers show the trainees how to configure Differential GPS (the Base station & Rover) and collect ground control points using Differential GPS.