To strengthen the research capacity, a coherent research program is under development which is addressing the needs of the three partners, is in line with the Growth and Transformation Plan objectives and which has a number of PhDs, MScs and (co) supervisors working together and supporting each other. It is regarded as an essential element within the framework of this educational network. See Figure 1 for the defined research area.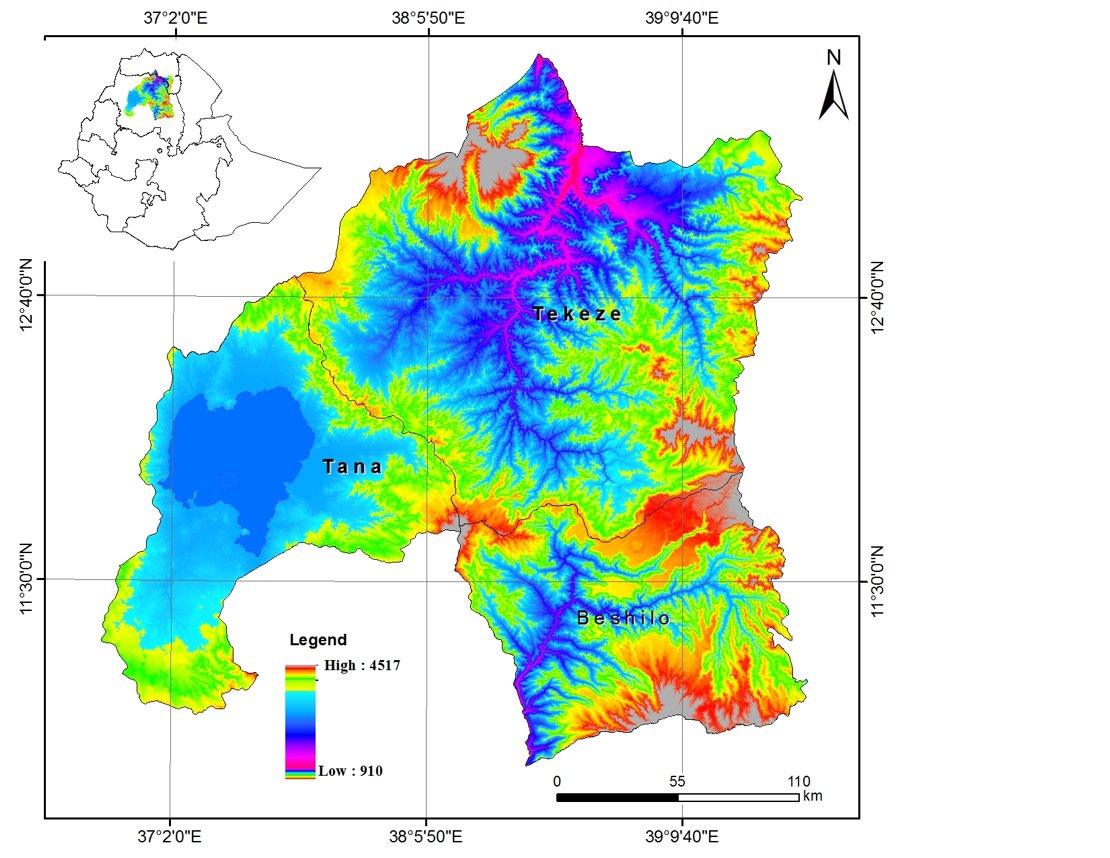 Figure 1: EENSAT research area 
The three universities are geographically spread across the area and each partner has its own research mandate related to their neighbouring geography. This posed a challenge to identify a common study area and therefore three watersheds have been selected as research locations. Each partner university will have its main activities in the most adjacent watershed and validation studies will be conducted in the other ones. 
Quantitative and qualitative applied MSc and PhD studies will be conducted in the fields of agriculture, natural resources, surveying, geo-information technology, natural sciences and computational sciences which all have relevance to the demands of the labour market. MSc and PhD students are encouraged to take up study topics within the domains of agriculture, food security and sustainable natural resources management. Instrumentation will be installed such as automated weather stations, as well as other supporting equipment to quantitatively analyse the water and energy balances / cycles as well as equipment to analyse plant spectral response(s). This will be supported by low cost ground reception stations to acquire near real time satellite based observations and derived products relevant for atmosphere, land, water and climate research applications. UAVs will be used for detailed image acquisition.